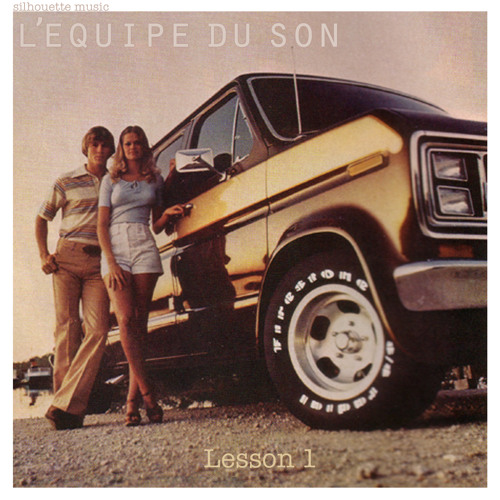 Lesson 1 is already the third single of L'Equipe du Son's forthcoming debut album 'Supersonic'. After the success of 'Love Will Find A Way' LEDS come with an educational piece, 'Lesson 1 (French for romantic purposes)'.
The original version is a mixture between disco-mood sounds and breathy pop, deeply influenced by the synthesizer sounds of the 70s and 80s.
The first remix comes from The Legendary 1979 Orchestra and with carefully crafted swirling bells and warm synthlines the TL1979O remix has actually continued in the style of the original.
Hailing from Melbourne's Inner-West it's Silhouette Music regular Yasumo providing an entirely new approach. A perfect blend of guitars and, well, pure funk!
Rayko has an impressive portfolio of releases under his belt and has an almost insatiable thirst for editing both classics and lost gems in his distinctive and infectious style. This remix is only a confirmation of this, noticeable from the moment you hear the first bass key, it's disco baby!